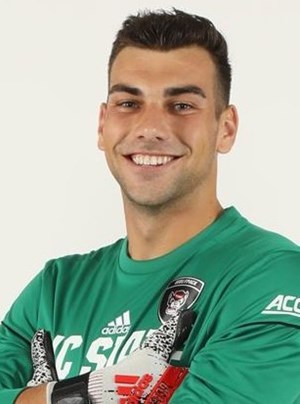 When Vinnie Durand isn't on the field coaching, he's an Assistant Director with a highly successful brokerage team in the Savills Raleigh office – where he has worked since graduating from NC State University in 2019.
Prior to graduation, Vinnie played in all 19 matches his senior year, making 18 starts.  He played 1749 minutes in goal, allowing 24 goals and making 41 saves.  He recorded 6 shutouts, a save percentage of 0.631, and a goals against average of 1.23.  On seven occasions, he made 3+ saves in a match.
Vinnie also co-led the #SettheExpectation campaign for the Men's Soccer and Football teams at NC State.
Prior to his time with the Wolfpack, Vinnie spent two sessions playing with the Men's Soccer program at James Madison University.  A Cary native, Vinnie spent his youth career in net for Capital Area Soccer League (now NCFC Youth).