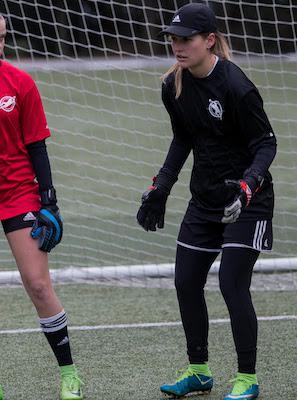 Jesse McGinley was raised in a small mountain town in Northern California.  She played on the women's soccer team at UNCG, and between college seasons played in the W-League in Virginia.  After two seasons at University of North Carolina – Greensboro, she transferred to Colorado State University to help build their new program in the inaugural year.
After her collegiate career she began to pursue a career in coaching goalkeepers, coaching for Colorado Storm and Core Goalkeeping Academy.  She moved to Raleigh in January 2017 ​where she joined the goalkeeping staff for NCFC Youth, coaching both male and female goalkeepers of all ages and levels.
McGinley also teaches both fitness classes & nutrition classes, with a specific interest in educating young athletes about sports nutrition.  Jesse received her B.S. in Nutrition from Colorado State, her M.S. in Nutrition from North Carolina State University, and is now finishing up her dietetic internships to become a Registered Dietician.