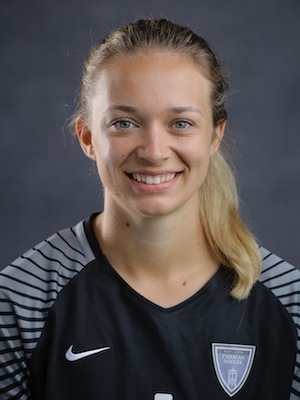 Allie Cutler is a Raleigh native, CASL (now NCFC Youth) alumna, and graduate of Needham Broughton High School (where she was named to the NCHSAA All-State team her senior year).
After that, Allie attended Furman University where she played on the Women's Soccer team from 2015-2018.  Upon graduation she joined the Peace Corps as a Health Volunteer, and she served in Zambia.
Unfortunately, the covid-19 pandemic resulted in a very quick end to that service, and she swiftly returned home to Raleigh.  Since then she has worked as a Goalkeeper Coach for NCFC Youth & with us at Focus Goalkeeping.  Most recently Allie was recently accepted into – and will be entering – an Accelerated Masters program in Nursing at University of Arizona.